Coastal Pet Safe Cat Glow in the Dark Adjustable Breakaway Collar
Improved nighttime visibility with glow-in-the-dark material.
Maximum safety with pivoting breakaway buckle
Adjustable sizing from 8-12" for a secure fit.
Fun patterned designs that adjust to lighting.
Perfect for both indoor and outdoor cats.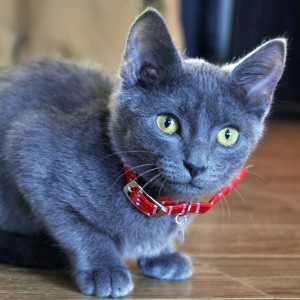 You're a Traditionalist
here are no bounds on the size shape or age of a traditional pet, they are just excited to love you back. As a traditionalist dog owner, you bring pets into your life for all the classic reasons, to teach kids responsibility, to provide companionship or to just add another slightly furrier member of the family. You don't need a lot of bells, whistles or frills to show how much you love your dog, just high quality basics..
Description
Never lose sight of your cat with the Safe Cat® Glow in the Dark Adjustable Breakaway Collar. Whether your cat roams your home or the wild at night, this collar improves visibility in the dark with its glowing design. Its pivoting breakaway buckle releases the collar if your cat gets caught, allowing him or her to slip away easily. Plus, the adjustable 8-12" length ensures a secure, comfortable fit. The collar's pattern design adjusts to lighting, featuring bright colors during the day. Choose from a range of fun patterns!
Features
Glow in the Dark. Adjustable. Breakaway Buckle.
Applications
Ideal for fashionable cats and everyday use. Not to be used with a leash or tie-out.
---
We Also Recommend